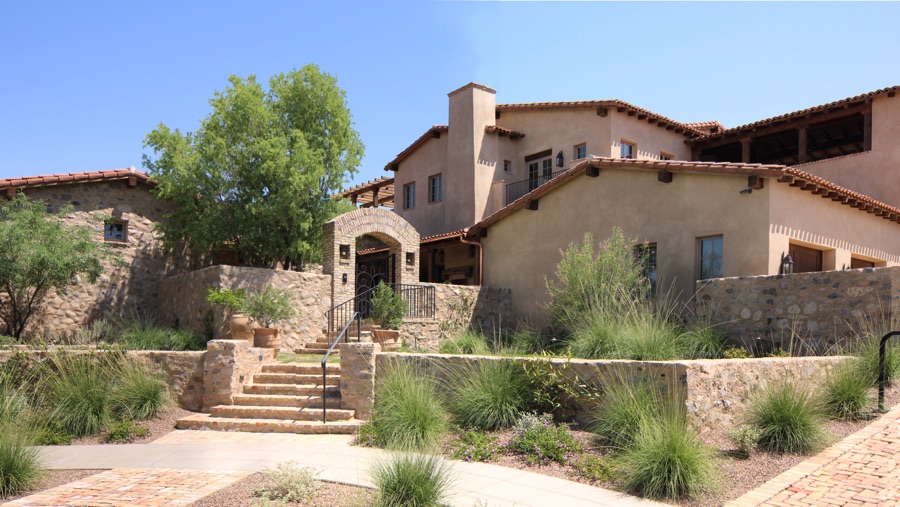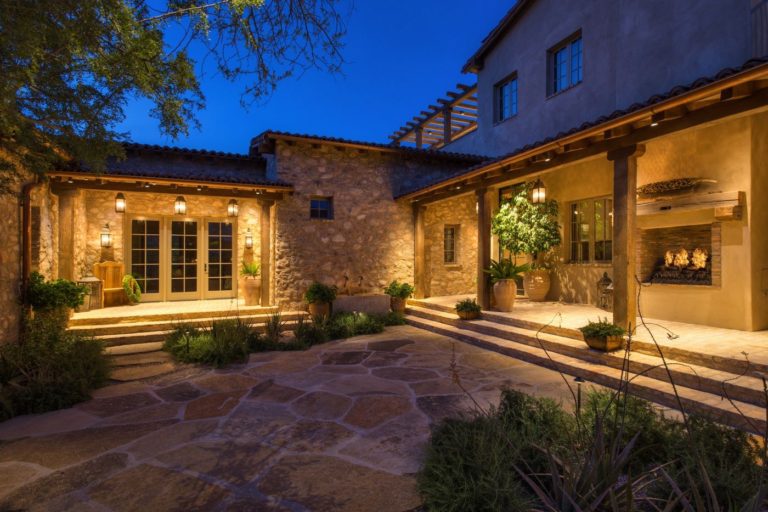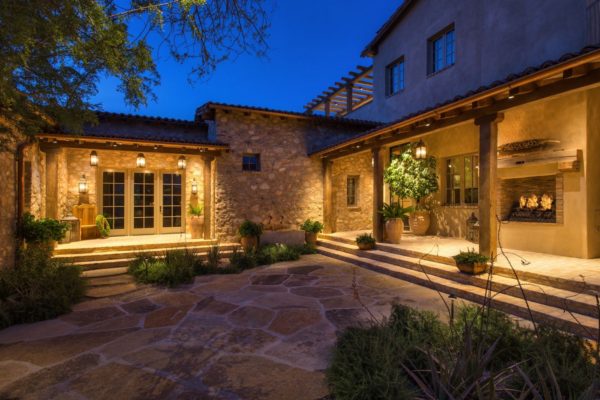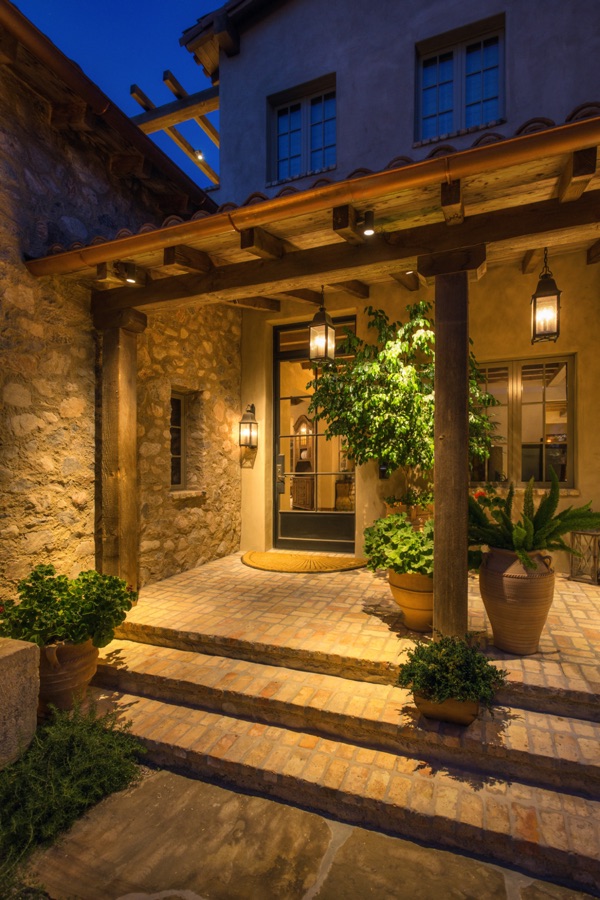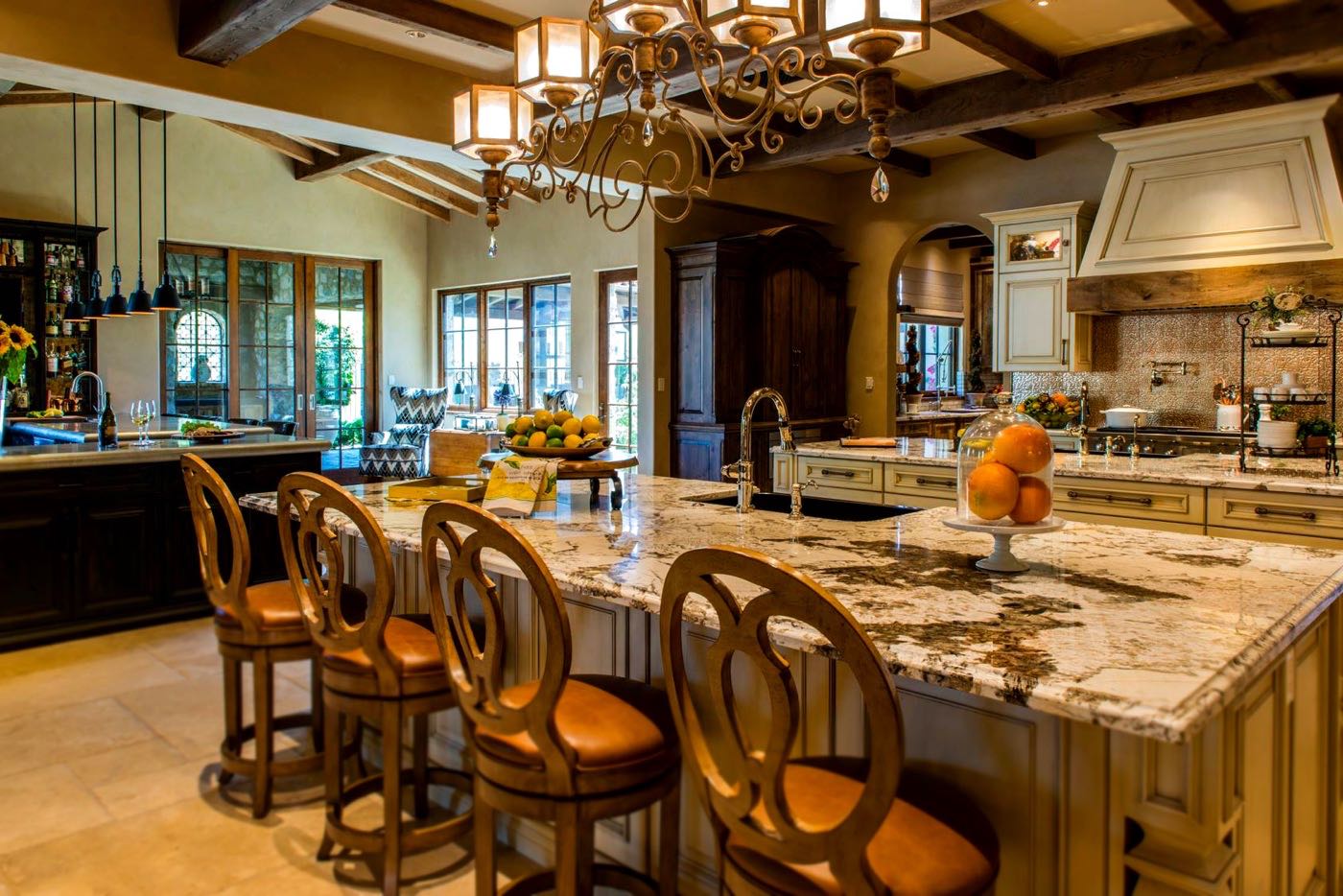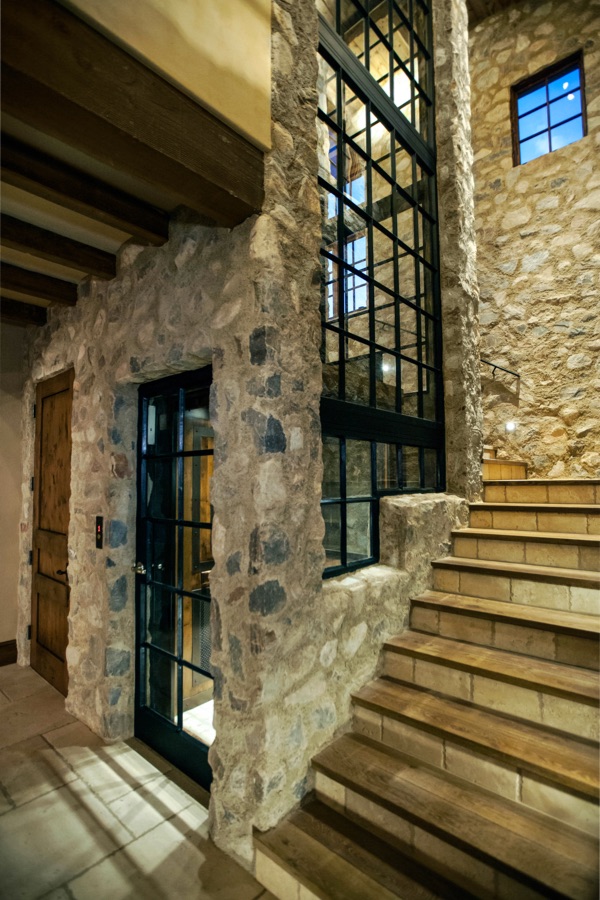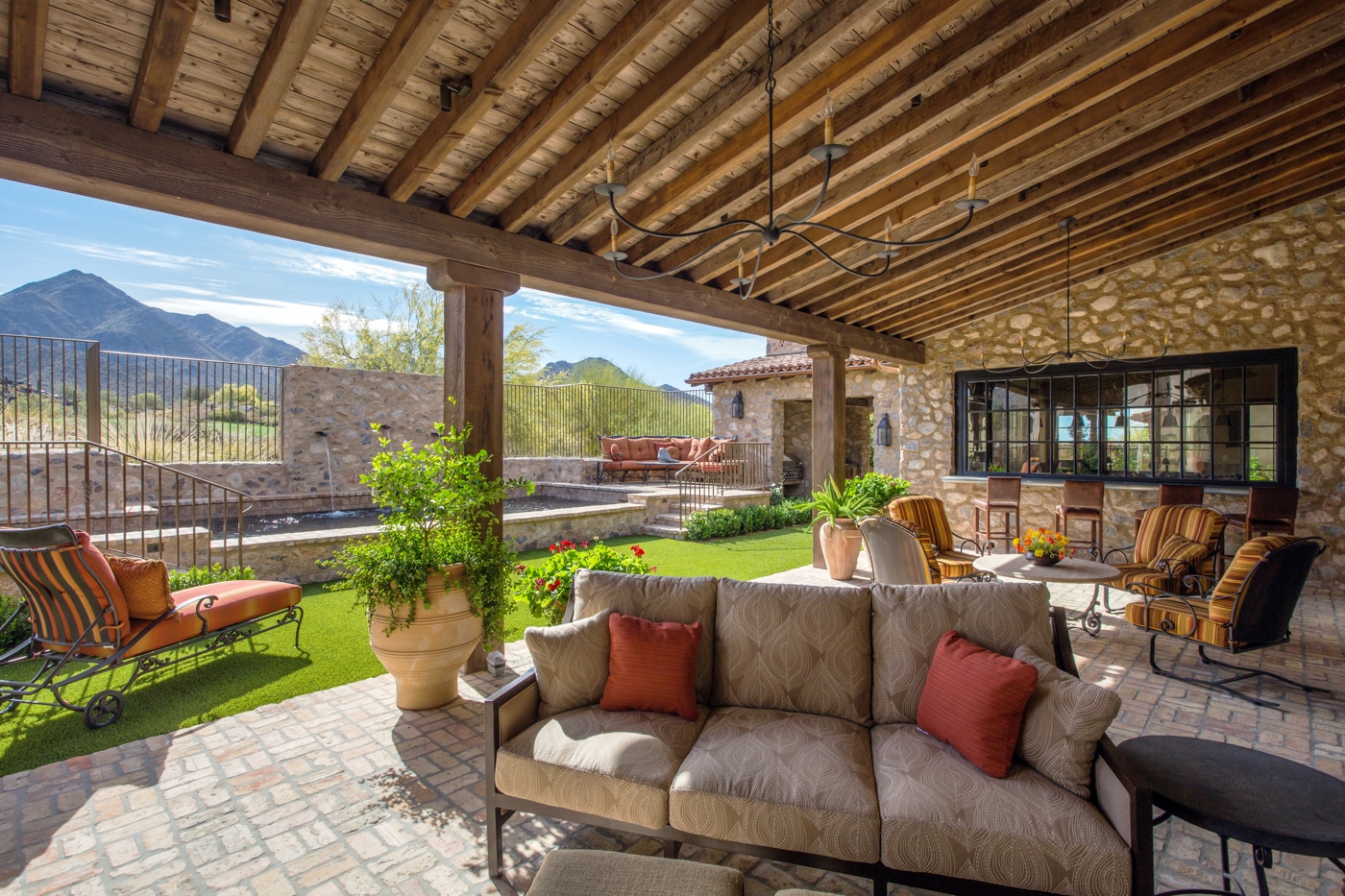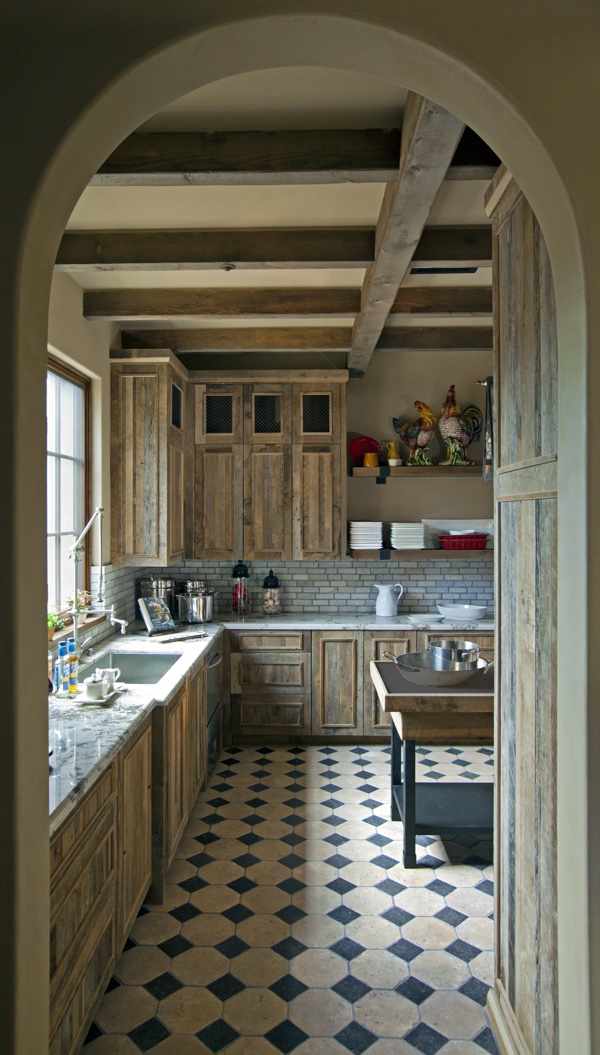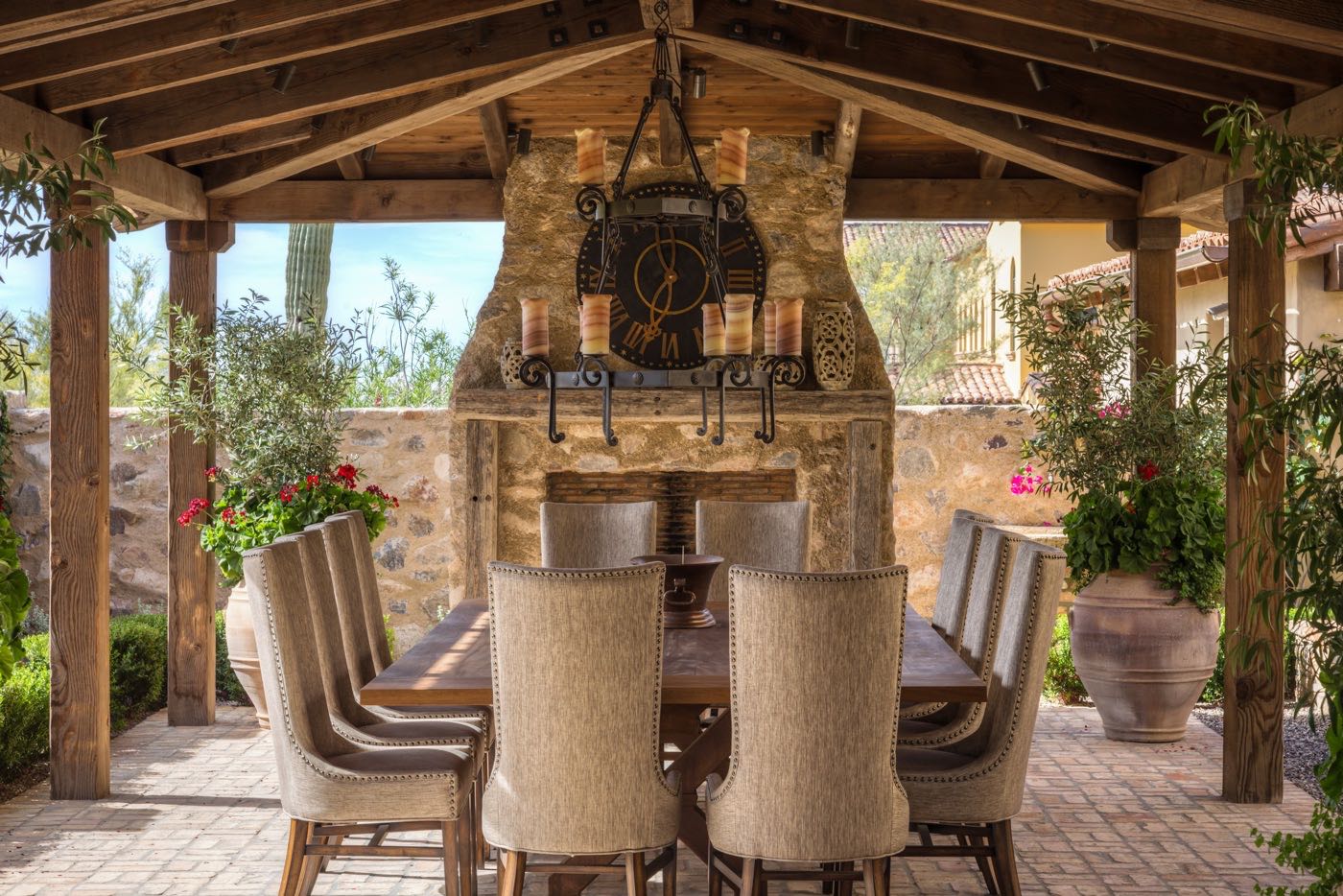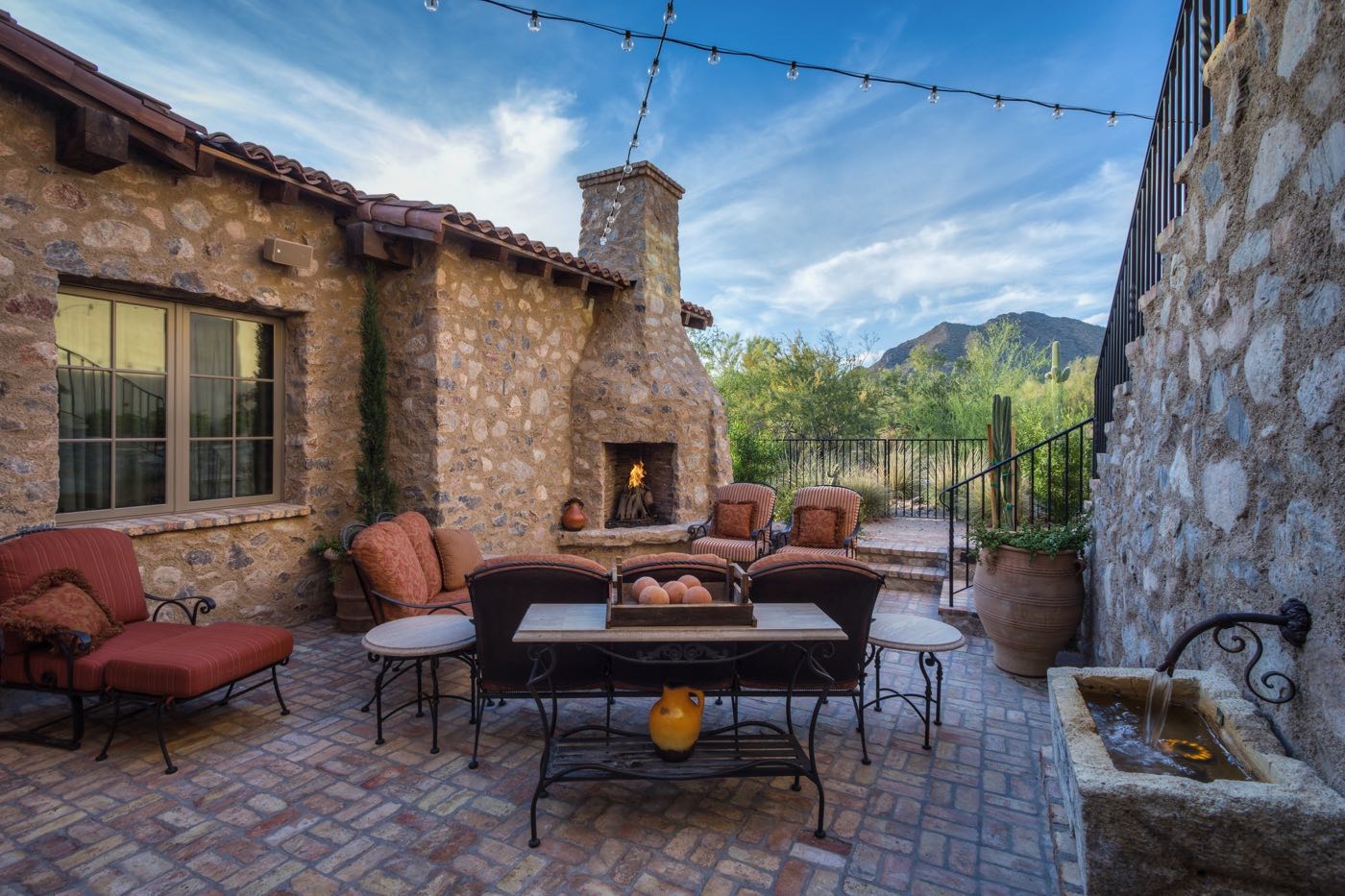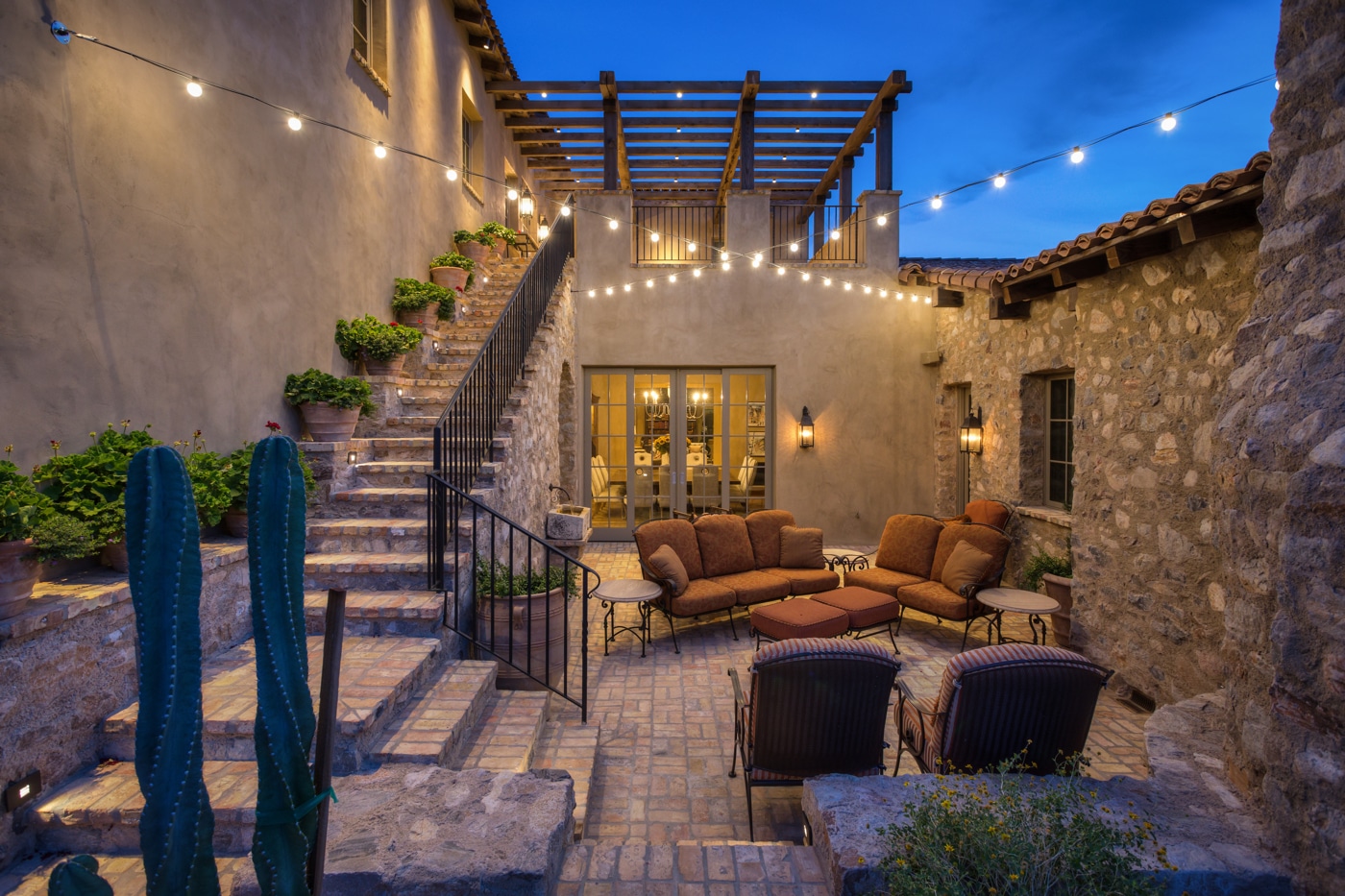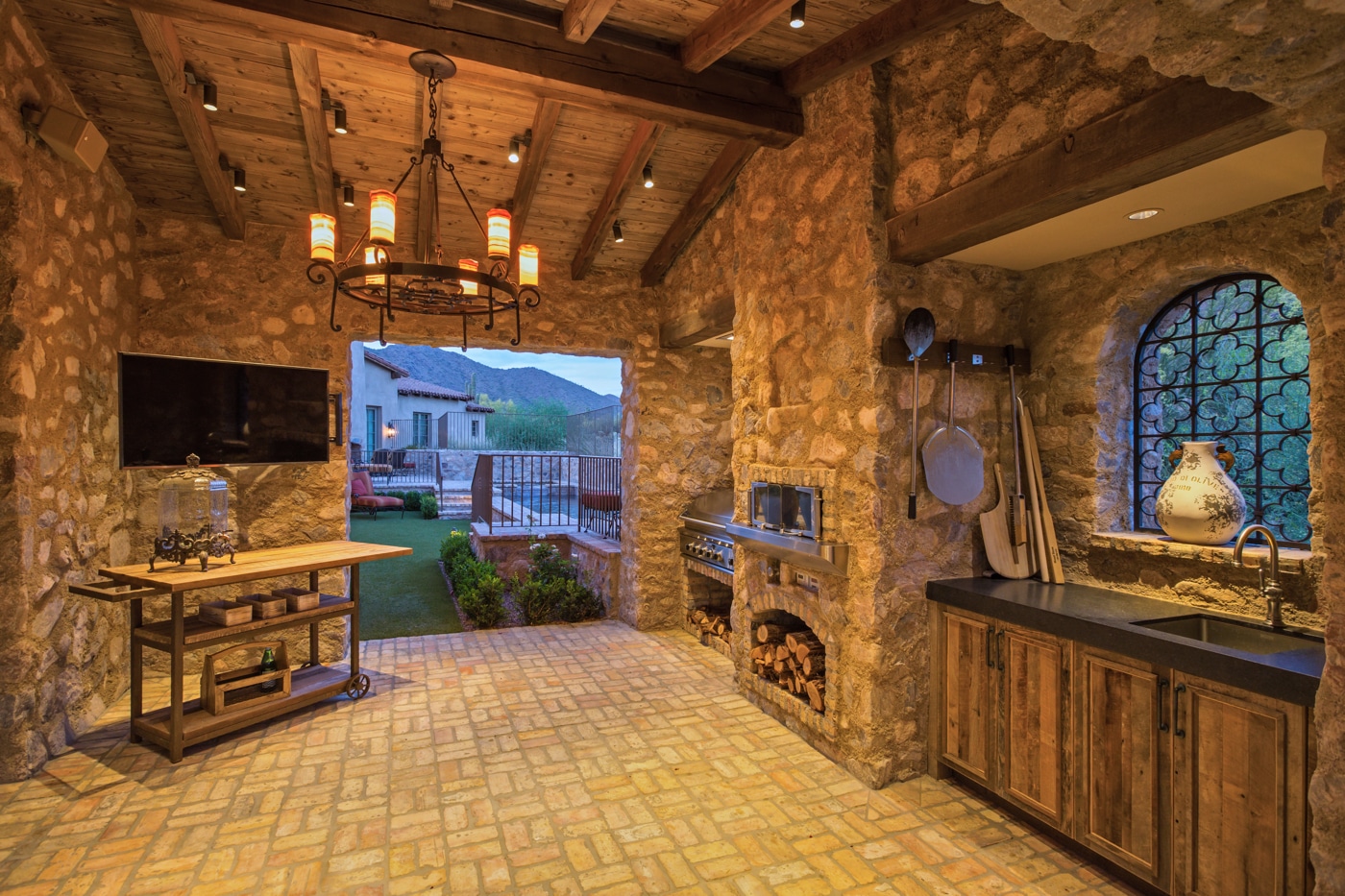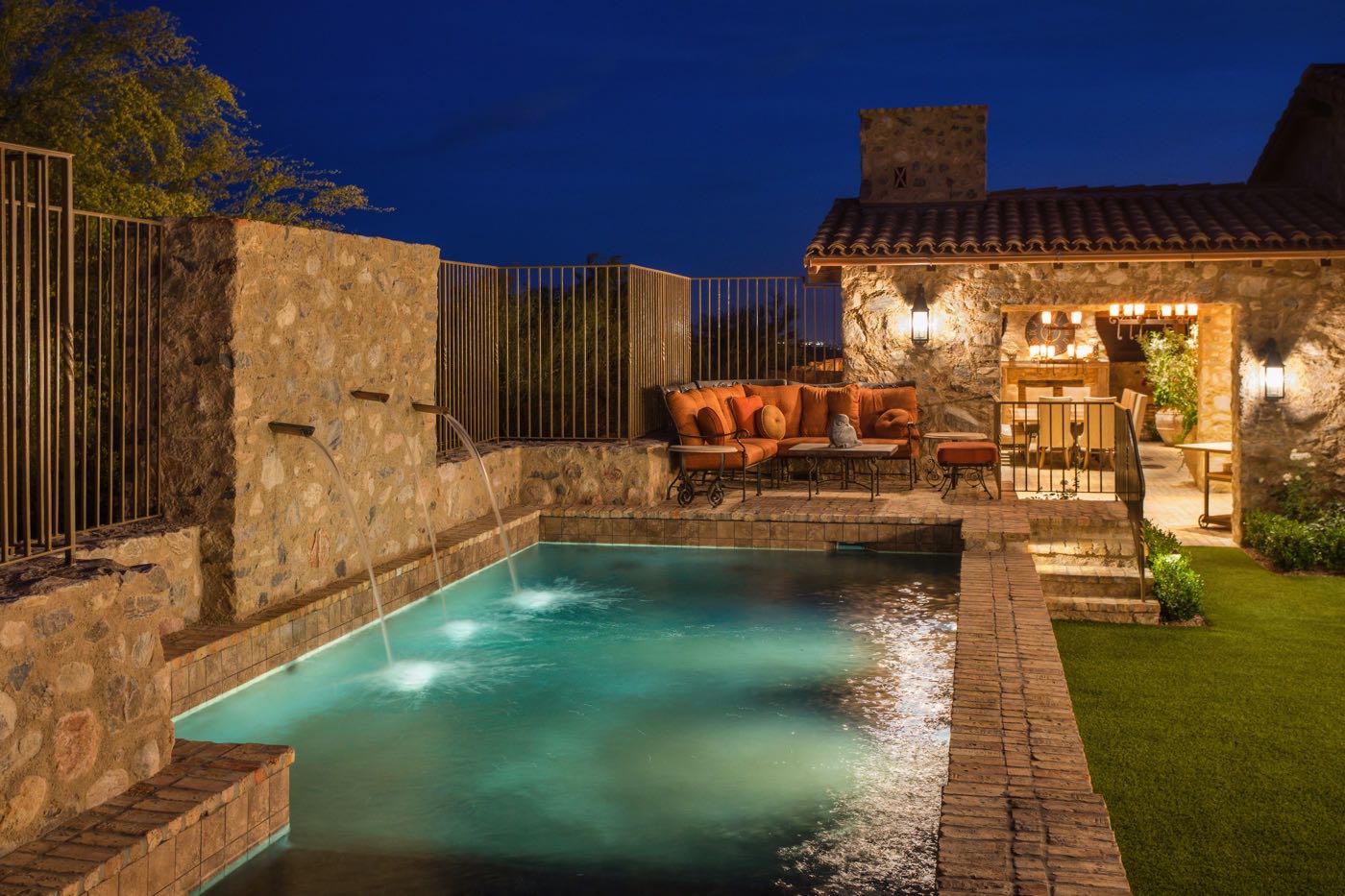 The residence is deftly sited on a unique golf-course lot, allowing the Owners to comfortably play host to a sizable circle of friends and relatives.
The main house is centered around an intimate entry courtyard, dominated by a series of sheltering trees, accessed from a carefully choreographed series of steps rising up from the street. The courtyard features a welcoming front porch, antique stone fountain, and a separate entry to the attached guest casita, with Sitting Room and two bedrooms with large en suite bathrooms. A small window at one end of the front porch, adjacent to the front door, gives a glimpse into the large (1,000 square feet) stone wine cellar, entered from the dining room, designed as the entertaining centerpiece of the home.
The main house contains 3 additional guest suites on the upper level, which also boasts a sitting room with coffee station and gracious loggia and pergola spaces.
A large open kitchen, bar, and "utility kitchen" are also near the core of the residence; leading to a large outdoor cooking kitchen with movable island. An exterior dining loggia, set within an intimate cutting garden, completes the compliment of entertaining spaces and experiences featured in the home.
The home was designed to fall within the "Ranch Hacienda" design vocabulary established by Silverleaf, and features integrally colored 3-coat exterior plaster, mortar-washed stone veneer, and handmade clay roof tiles.
To learn more about Silverleaf, we encourage you to visit Silverleaf.com
General Contractor: Linthicum Custom Builders
Project Status: Completed April 2016