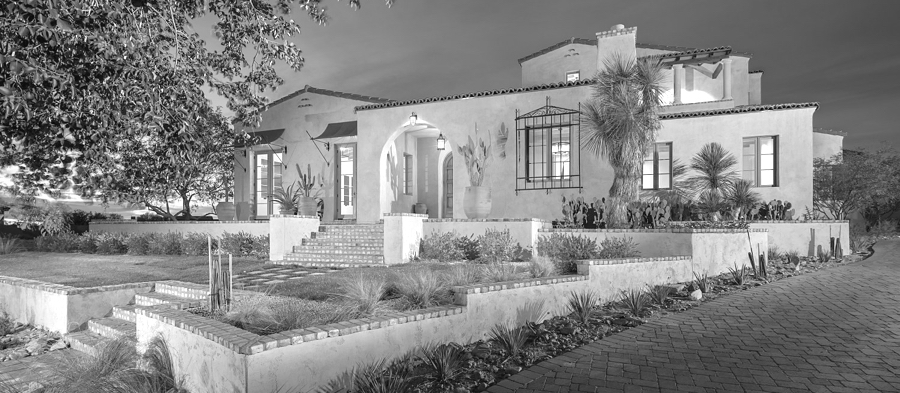 Our role is to light the way:
We're devoted to educating about all the wonderful possibilities that exist when one decides to make "the hero's journey" of undertaking a custom residential project, helping craft a plan to execute the steps necessary to achieve success, serving as advisor, curator, and editor as various choices are considered along the way, "guarding the flame" of the project's initial inspiration, all the while providing a re-assuring project environment where all these steps can occur.
We believe our clients:
1) Know that truth, beauty, and utility can be found in well-considered simplicity – in life and design.
2) Value what time has proven to be "appropriate" and "good" – not what is "new" or "now".
3) Value contemplation, restraint, and decorum – in all things.
4) Believe that as regards the most basic and essential materials and components of construction – there is indeed a correlation between cost and quality.
5) Understand that the design and construction process is a journey – and like any journey takes time to prepare for and undertake. We realize that time is both important and finite, and we value it highly, but we also know it can ultimately be wasted if preparations are rushed.
We believe therefore, that our clients are steadfast in what they value: While they may be newcomers to the design and construction process, we believe this is steadfastness will be central to their ability to "stay the course" during that process – able to resist the temptation of the endless flood of the "new", the siren call of "tastemakers", and today's overall tendency toward excess, the sum total of which we think is often so detrimental to both life, and good design.
Spiral Architects is a luxury custom residential architectural design firm created by architect Gene Kniaz, in Tempe, Arizona. It was launched in 2013 to offer inspiration and guidance to clients seeking to create beautiful, comfortable, and meaningful homes in Scottsdale, Paradise Valley, and Tucson. Our practice is focused both on new construction, and select renovation/remodeling projects.
Gene Kniaz Bio: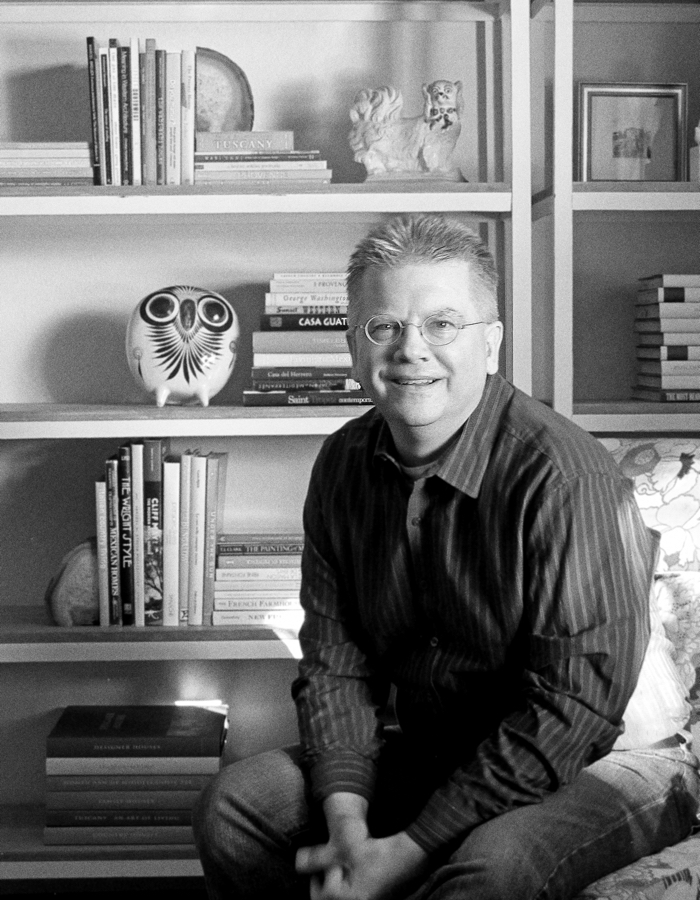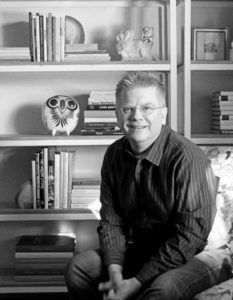 Gene was born in Illinois, and moved to Tucson, Arizona at the age of nine, when his father purchased a machine/fabrication shop. He graduated from University High School in Tucson, and then attended the College of Architecture at the University of Arizona, where he graduated with a Bachelor of Architecture in 1989. After developing a friendship with the former Director of the Design Studio at School of Architecture at the University of Illinois at Urbana-Champaign, he applied to the Master of Architecture program, from which he graduated in 1990. After the U of I, he relocated to Phoenix, working at three well-respected Valley architectural firms before starting Spiral Architects in late 2013.
About Our Services:
THE IMPORTANCE OF SERVICE:
The quality of service provided by an architect helps to define the quality of an Owner's experience throughout the life of a project. We've been fortunate to have been involved in projects which are defined by wonderful and sublime design. But underpinning that design, and insuring that the overall project experience was (on most days!) a smooth one, was a well-defined and executed plan for serving the project on a daily basis. A smooth-running project is important not only for inspiring confidence in both the owner and the project team, but also because it allows the Owner and the project team to continue to refine and develop the project beyond the construction documents phase of the work. Once construction begins, time not spent trying to figure out where ductwork needs to go can be spent refining the design of fireplaces, carefully considering finish materials, and the myriad other "front and center" aspects of the design that will be enjoyed by the Owner for years to come. Well after working drawings are done, there are new design opportunities to consider as a project is constructed; a well-run project environment creates the space necessary to evaluate and act upon those opportunities, helping to further ensure a great outcome.
Pre-Design
There is often a great deal of effort required in evaluating a property – i.e. determining the "where" of the project, well in advance of the "what". Not to mention the fact that the "where" can often define and constrain the "what". We can help you understand the pros and cons of the locations you're looking at (or your current location!), help you understand the various approval processes you and your team will need to navigate, and help you to arrive at a great decision.
Design, Construction Documentation, and Contract Administration
The services which are at the core of what we do: from defining your project in terms of concrete requirements (such as overall project area, number of bedrooms, etc.) and more elusive goals, to initial phases of design creating floor plans, elevations, etc., through production of construction documents, and finally through administration of the contract between the you and your builder, we've developed a strong skill set focused on delivering these services. Let us introduce them to you!
Sustainable Design
While we realize that sustainable design may not be critical to every Owner, we believe that there are always opportunities to "do more with less", both during construction, and across the lifecycle of a project. We believe there are some essential commonsense maxims that can guide many decisions: "Waste not, want not", "A penny saved is a penny earned", and countless others. Even if a project doesn't completely conform to LEED, or some other formal rating system, it can still be well-designed to take advantage of natural light, minimize its exposure to solar heat gain, minimize grading impact, be designed with thoughtfully-selected materials that minimize waste and reduce additional finishing, and incorporate efficient building systems that, while using fewer resources, lower an Owner's cost of operation and ownership over time.
Interiors
Whether it's helping you directly (by selecting interior finishes, design millwork, plumbing and light fixtures); assisting your favorite interior designer, or helping you find your first designer, we not only have a long history of our own successful architectural interiors implementation, we also have a history of highly successful collaboration with great designers. We're happy to help your directly, or we will tailor our services to mesh cost-effectively with your designer, providing as much or as little support to them as needed.
Keys to Service - #1: Continuous Principal Involvement
Above all, we believe that achieving an enduring, beautiful, and durable result for a client requires an on-going conversation with our clients, over the entire duration of the design and construction process. It cannot be designed in a meeting or two, and sent "down the architectural assembly line" to a seldom seen staff for successful finish. We promise principal level involvement each and every day, from that initial email or phone call throughout the life of the project.
Keys to Service - #2: Sharp Focus on Projects
Accordingly, we have constructed our firm around enabling that ongoing conversation. We carefully consider our workload, so that the conversation is never interrupted.
Keys to Service - #3: Guarding the Flame
Obviously, such an extended conversation requires stimulating participants, lest everyone become bored, frustrated, and looking for an exit. We believe that our clients' goals, aspirations and dreams are what make them fascinating, and interesting. For our part, our length and breadth of experience, gained by helping many clients through many successful projects over many years, is what fuels our side of the conversation. As we've proven, we have the "what" covered – we need your "why" to start the journey.
Spiral Architects Instagram: