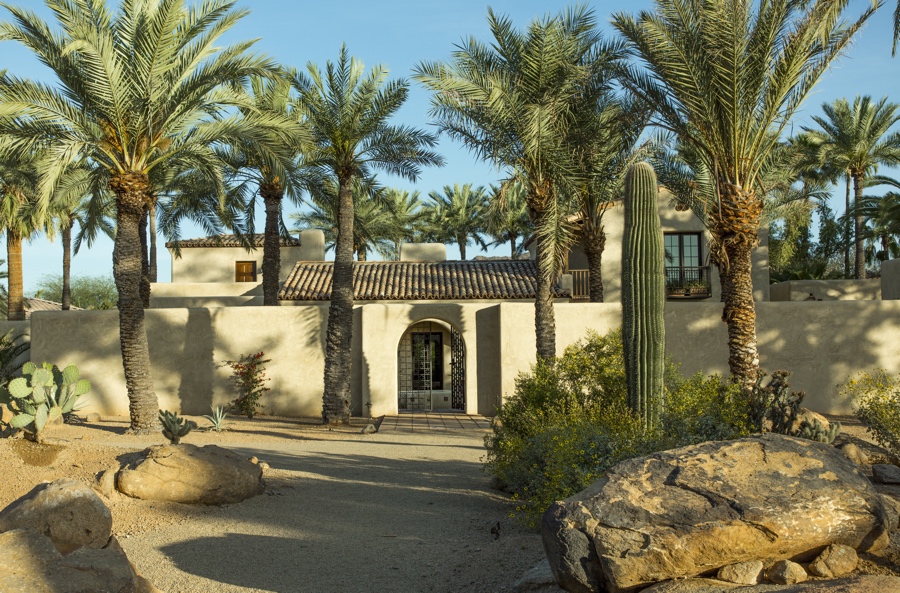 An Outstanding Example of Arizona Adobe Architecture: Spiral Architects had the privilege of collaborating with the owner on the restoration and renovation of a beautiful and original Arizona estate, which sits not only at the geographic center of the Town of Paradise Valley, but also at the the center of the story of the town's creation.
Designed by noted Arizona architect Robert S. Evans (who also designed and built the Jokake Inn, and Rose Eisendrath Residence), and built by Neil Gates (Evans' brother-in-law) in 1931, the home was purchased by the current owner in 2009. Early Paradise Valley developer Duncan MacDonald (who was also a mason), laid the adobe block for the home.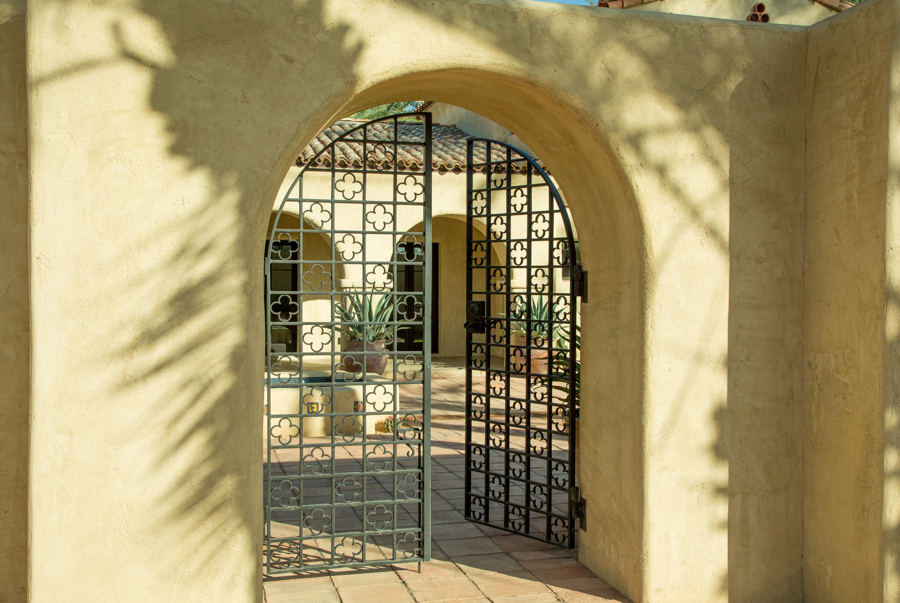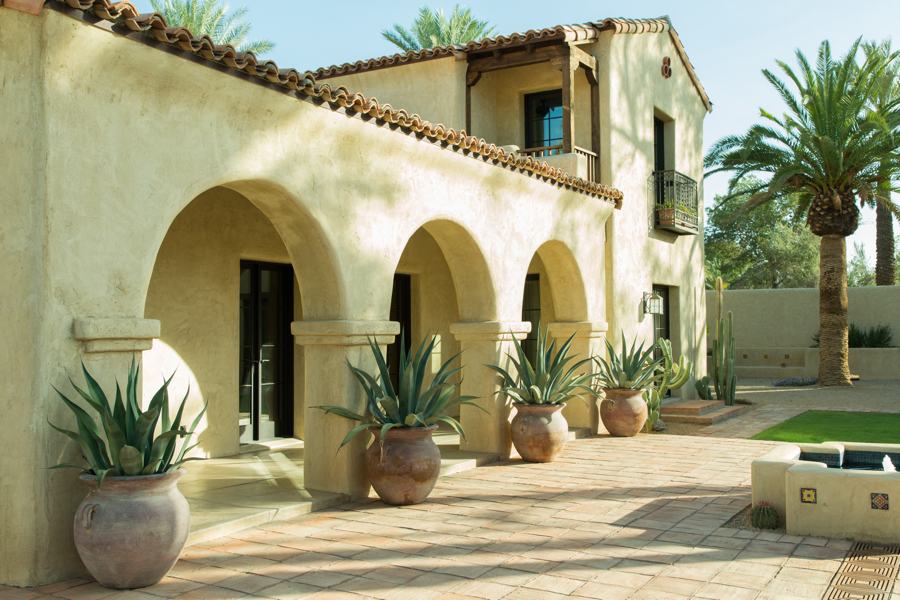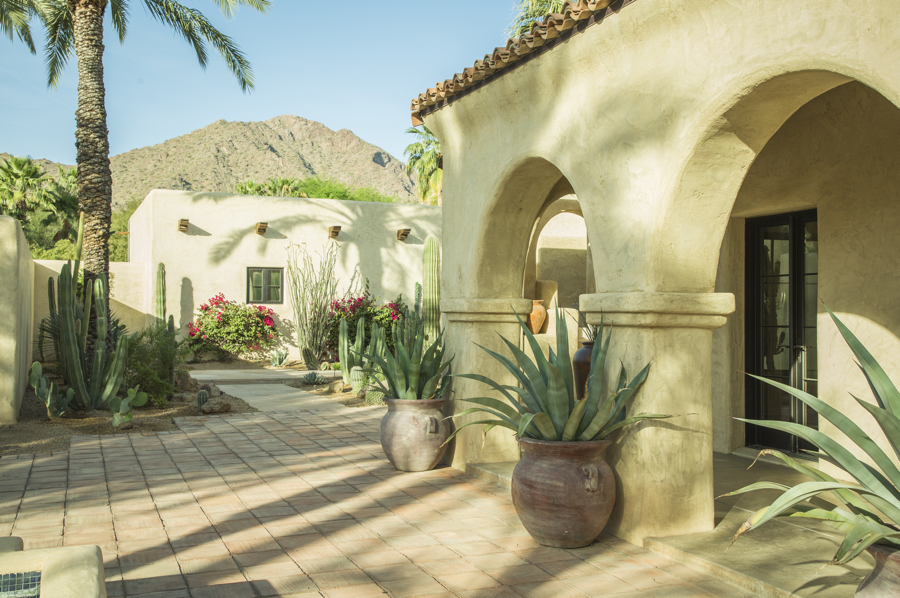 The home had previously received family room and master suite additions to the main house, as well as a free-standing guest casita and three-car garage additions, by famed architect Bennie Gonzales, who owned the home during the late 1960s and early 1970s. During this time, nearly all of the original window and doors were removed and replaced with a more regularized fenestration pattern, and some of the openings were concealed with "studs and stucco" – changes made to align the home more closely to his design principles. Gonzales also removed the original arches from the front loggia (replacing them with fixed windows) to create a solarium, and also removed interior plaster arches in the living room, before concealing the wood deck/beamed ceiling with a flat stucco lid.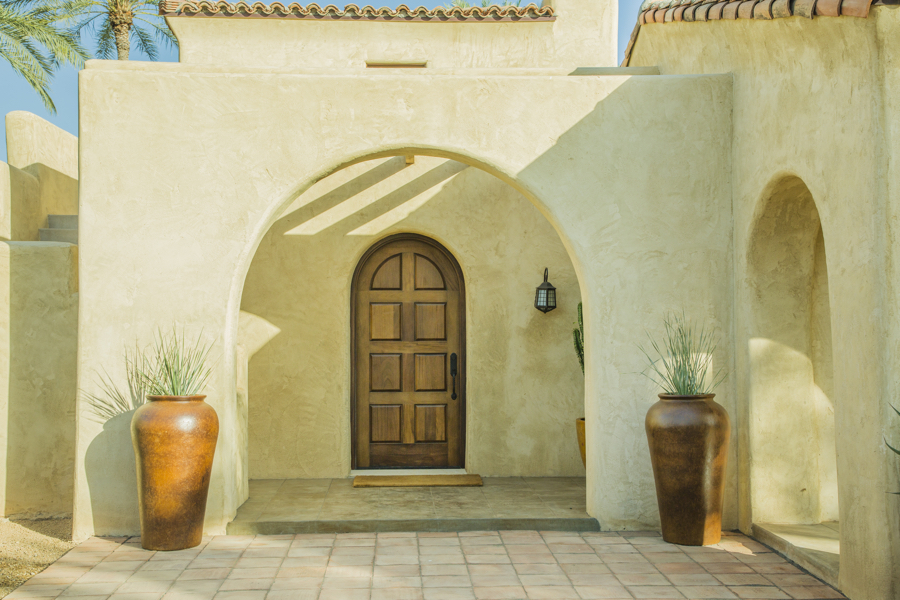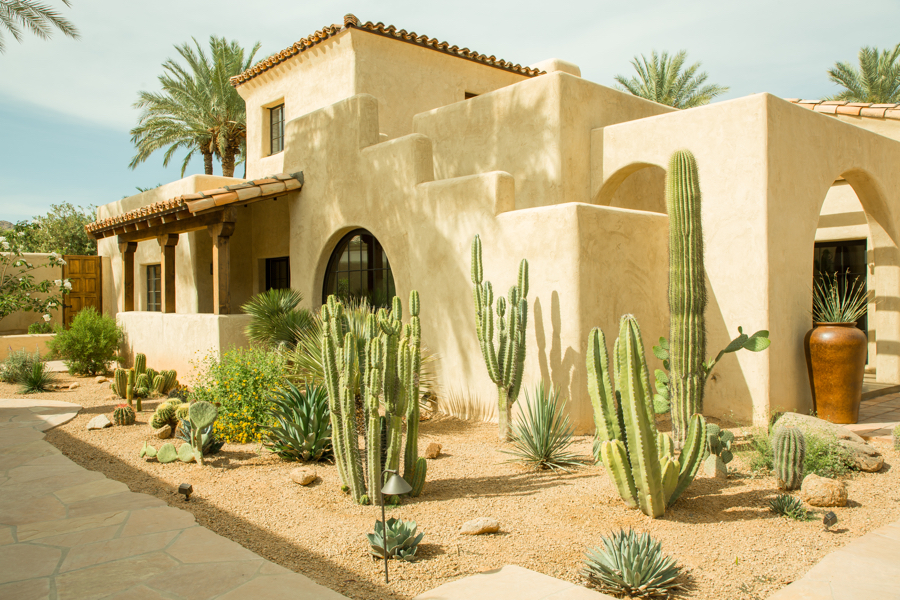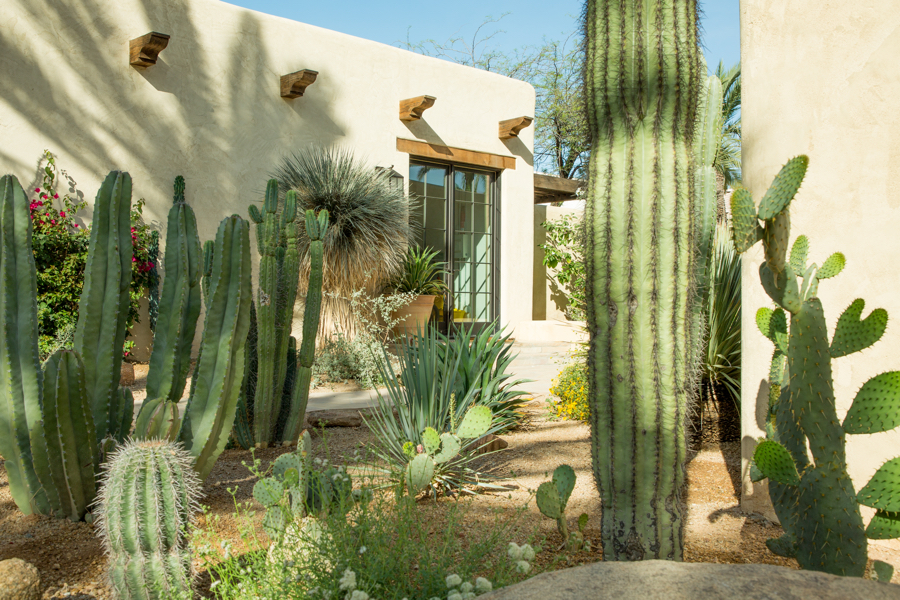 During the restoration, a new period-appropriate exterior stucco was created, loggia arches were reconstructed, and a combination of steel sash and aluminum clad wood windows were seamlessly blended together at the old/original opening locations. In the interior, the original tongue and groove wood deck and beam ceiling in the living room was revealed, period-inspired mahogany millwork was designed based on original interior elevation drawings and photographs of Evans' work, and period-appropriate tilework, bath and light fixtures complete the design palette.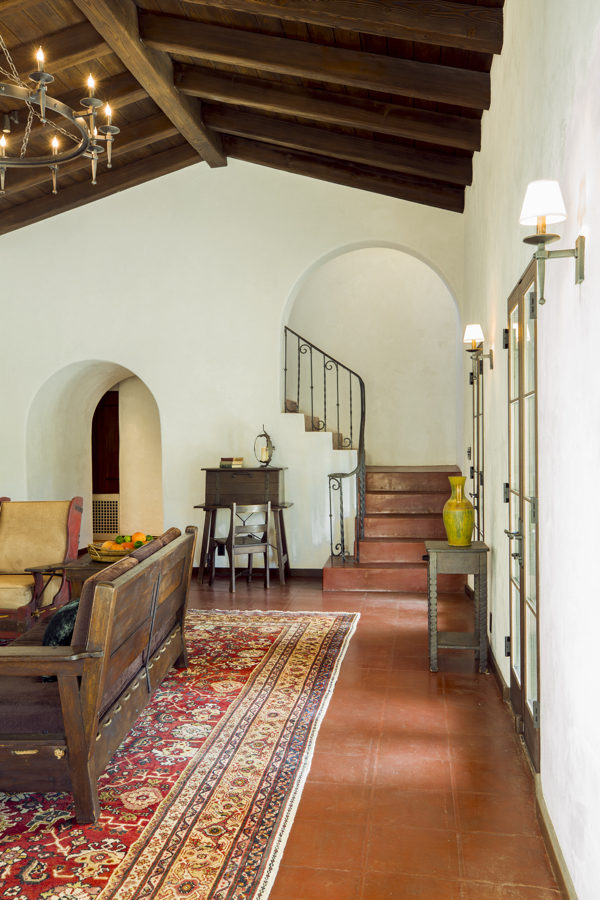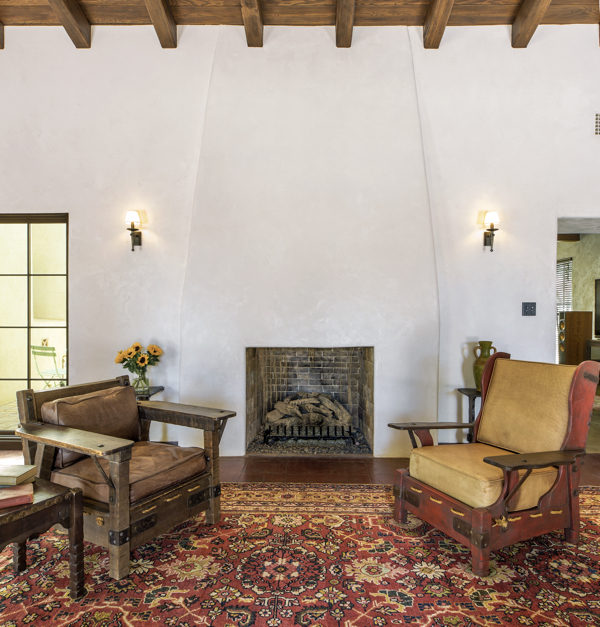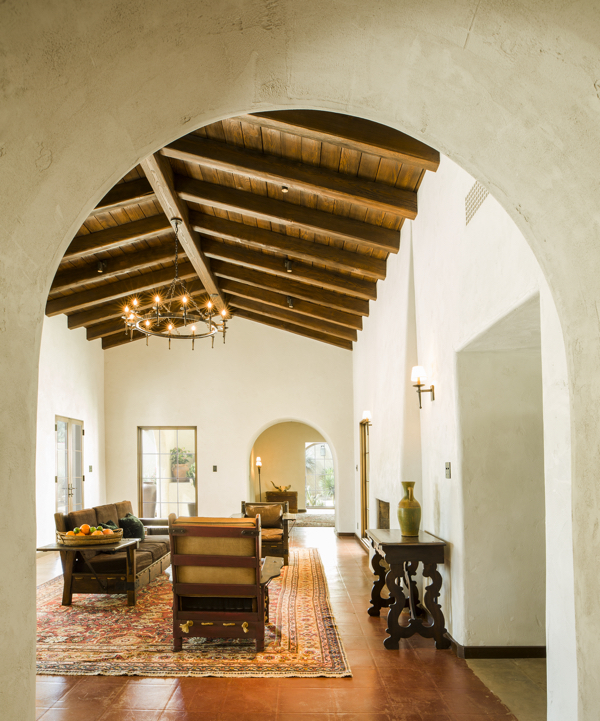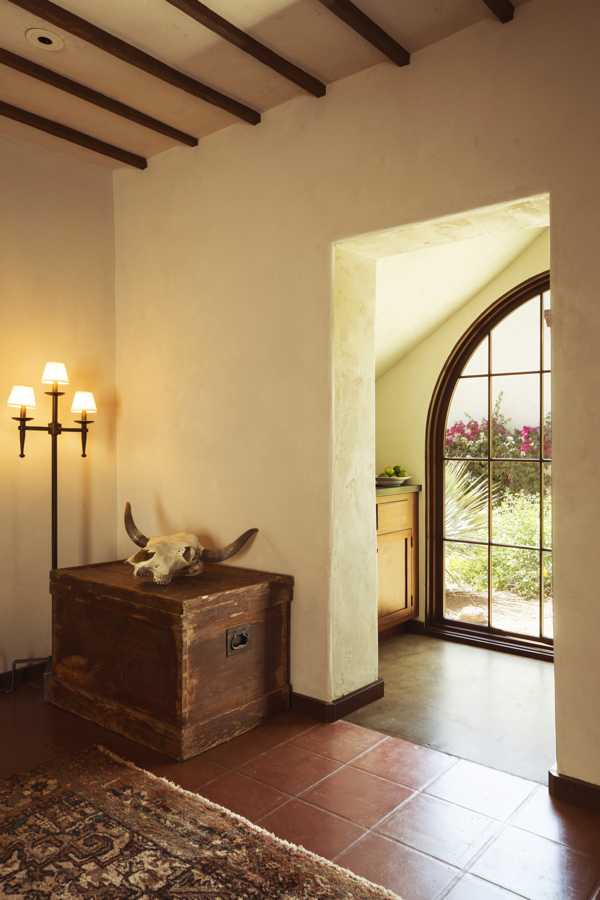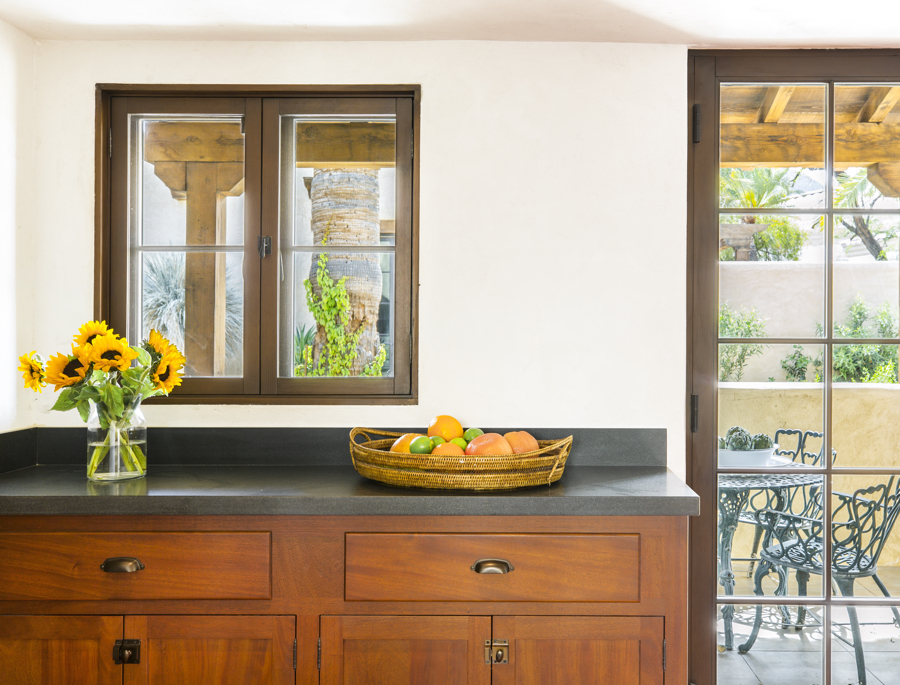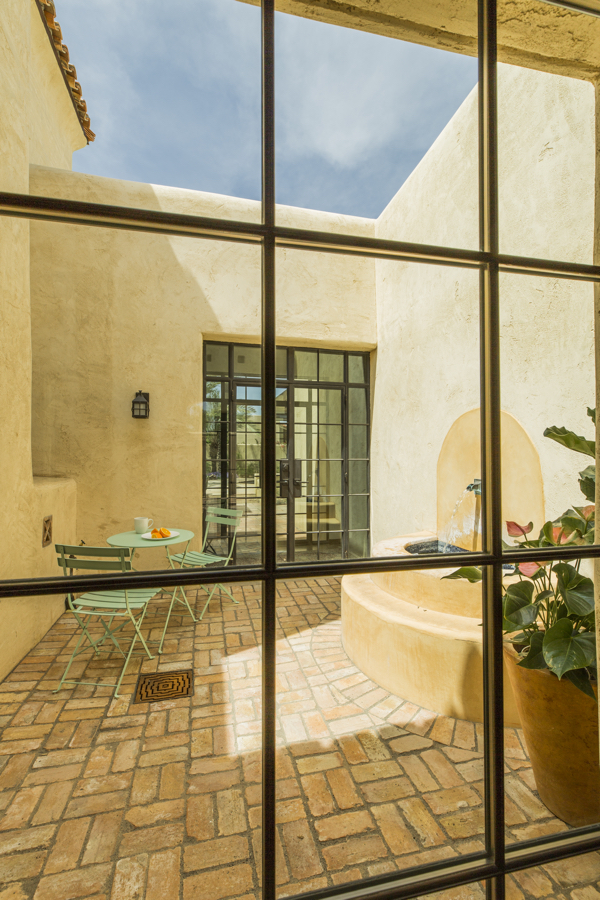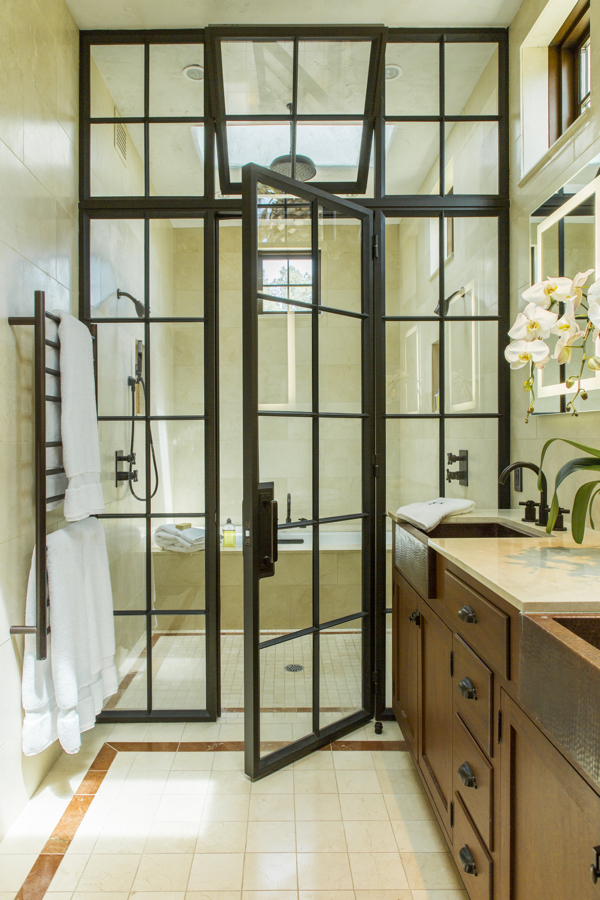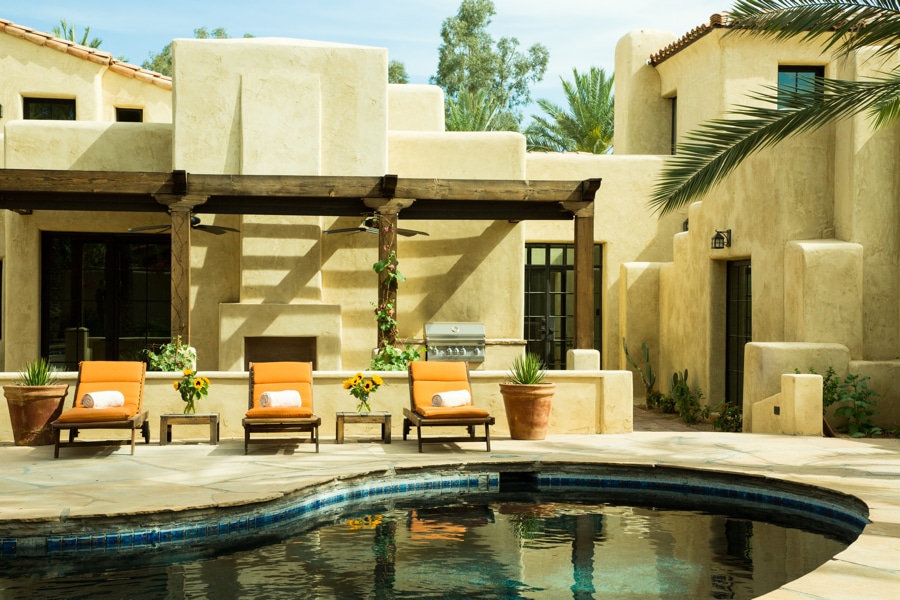 The final result achieves the Owner's goal of a simple, yet complete renovation: an endeavor which neither conceals nor obscures the age and beauty of the original structure, but preserves and celebrates it for many years to come.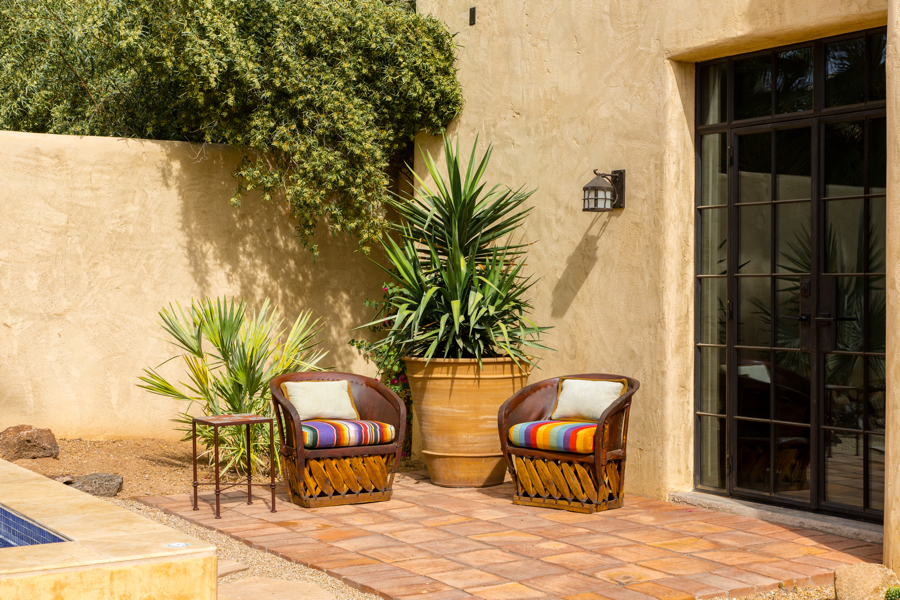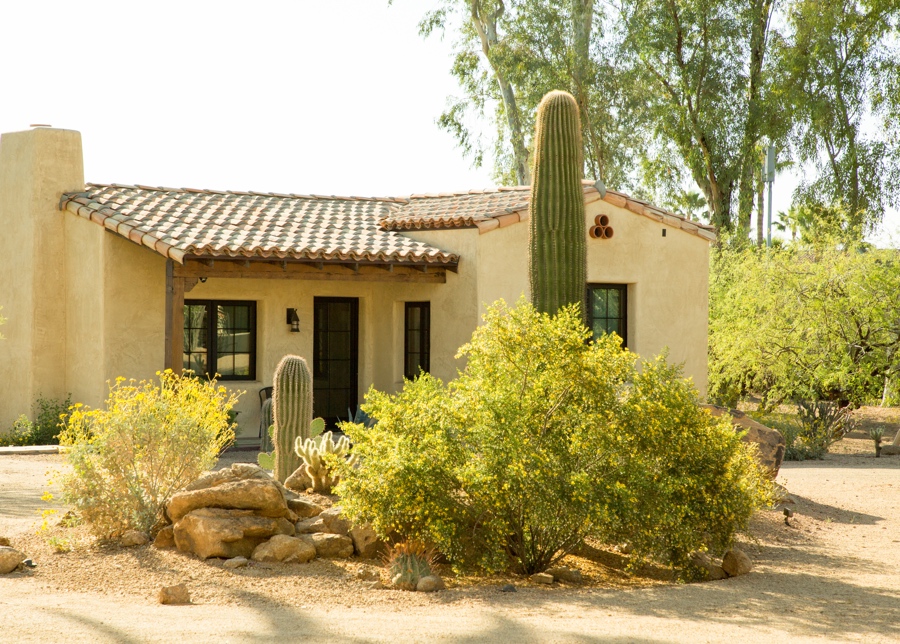 The project was awarded a 2017 Governor's Heritage Preservation Honor Award by the State of Arizona Historic Preservation Office (SHPO) and Arizona Preservation Foundation. We've written a number of blog posts about the project, which you may find on our blog page.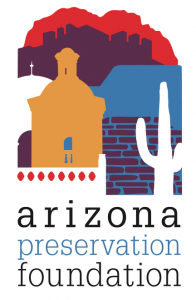 General Contractor: Linthicum Custom Builders
Landscape Architect:Tyler Forgacs
Landscape Contractor:Chuck Landin, ALG, Inc.
Interior Styling/Furnishings: Karen Rapp Interiors
Project Status: Completed May, 2017
Photography: Maureen Ryan Photography